Best Honeymoon Destinations – The capital of Philippines is Manila and the entire archipelago consists of more than 7000 islands. The Philippines is surrounded by the sea on most sides and shares its maritime borders with Taiwan, Vietnam, Palau, Indonesia and Malaysia. The country experiences tropical weather. The islands can be expected to offer lush beaches, volcanoes and forests with a rich biodiversity.
There are provinces, islands, and cities that entice honeymooners for a variety of reasons, including relaxation and romance.
Boracay, the Bali of the Philippines
Honeymoon to Boracay. The paradise of beach tourism, well known all over the world. Boracay, the Bali of the Filipinos. Boracay, the beauty of making this heart peaceful and comfortable to be in between. Great as the best honeymoon destinations.
Boracay Beach, which is divided into Station 1, Station 2, and Station 3, is public property. Throughout the day, the beach is filled with tourists with their respective activities. Tourists from Asia dominate this beach.
Boracay's waves are fairly calm, with clear water, it can spoil you for a swim during your honeymoon or just get wet on the beach. It is famous for its White Beach and it really is. The white sand beach is soft, very smooth and again a thumbs up, their commitment to developing their tourism business, safety and cleanliness are guaranteed.
Cebu, Philippines
A honeymoon destination with a different beach concept besides Pucket is Cebu, Philippines. Still in Southeast Asia, the Philippines offer endless natural landscapes to discuss. Cebu is an archipelago with small islands around it.
This place can be the best honeymoon destinations for you that don't want to go far. A lot can be done there with a partner to soak up the atmosphere.
Popular activities for honeymooners vacationing in Cebu include sailing on a cruise in Mactan and shark watching in Oslob. Sunbathe or go for a ride with your partner in the crystal clear waters of these islands and enjoy the romantic landscape. In addition, couples can also book honeymoon packages put together by specific resorts. Just choose the best resort and explore this tropical area with your partner.
Palawan Island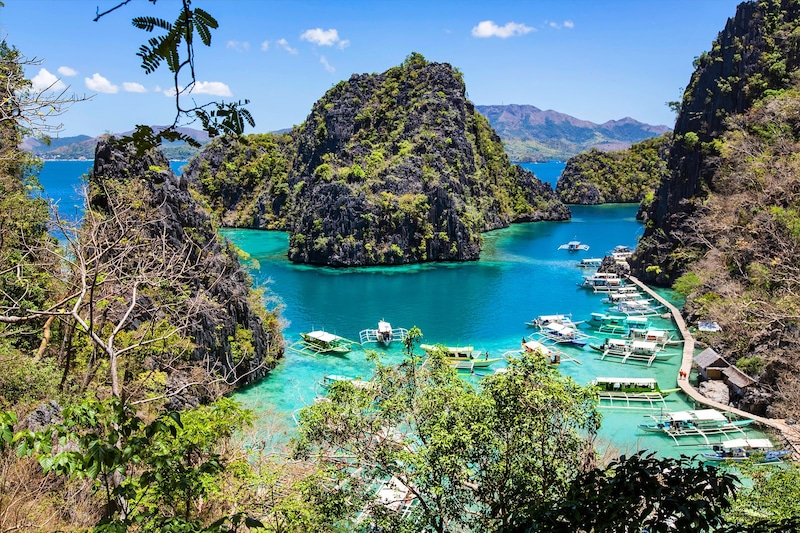 Palawan is the largest island in the Philippines and half of it is desert. It is rich in biodiversity and has a contrasting landscape, which is why it is known as the "Last Ecological Frontier of the Philippines". Palawan is also a well-known romantic honeymoon destinations for couples in Asia.
Visit El Nido and Taytay for crystal clear waters and white sand. Swim with the fish and relax on the beach with your partner. Move through Bacuit to see limestone cliffs, lagoons, and sinkholes. There are places where you can snorkel and kayak in the clear blue waters.
Not to mention, there are other tours in Palawan such as the Calauit Safari Park, which is home to a wide variety of fauna, as well as the Taban Caves, a collection of beautiful caves in the Philippines. All of them provide experience with the best honeymoon destinations for you. / Aha